Testimonials
Claartje van Dijk – Research Associate, Collections, International Center of Photography
"Throughout my career I have always worked with artists and photographers. On every occasion it has been interesting and inspiring to talk to photographers and learn about their work and ideas. A portfolio review is not only a conversation that brings a better understanding of a photographer's thoughts and motivation, but a fruitful exchange can also spark new insights about how to proceed or to take a different approach with current or future projects. It is an absolute delight when this all comes together and both parties leave the conversation inspired. For more than four years I have worked with the eclectic collection of the International Center of Photography; consequently my main expertise lies within the fields of documentary photography and photojournalism. Nevertheless, interesting photography doesn't stop with the genre: whether it's fine art, fashion, or more abstract photography, it is always a great pleasure talking about the work and discussing the ideas that shaped a visual outcome."
---
Jason Burstein & Christina Labey – Conveyor Arts & Conveyor Magazine
"Photography has the incredible ability to share new ideas, whether its form is narrative, emotional, or experiential. We are drawn to work that sparks our intrigue on multiple levels. We look for aesthetically captivating projects that also have a strong conceptual foundation. Since we most often deal with printed media—in books and photographic prints—we are especially conscious of the craftsmanship exuded in a project. We look forward to meeting with photographers, learning about their work, and talking with them about how to best move forward with their projects."
---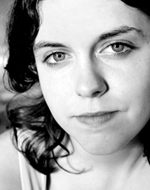 Paula Kupfer – Assistant Editor, Aperture Magazine
"My work in photography began in the deadline-driven world of newspapers and photojournalism, and I remain a believer in visual reportage as a crucial form of communication. Now working in the magazine and fine art photography world, I've grown passionate about photography that is surprising, that reveals something new or discovers an unusual perspective—especially images that both inform and beg questions of the viewer. In the context of a portfolio review, I'm most interested in documentary and conceptual projects and look forward to speaking with photographers about their work and discussing ways to break new ground and pursue original ideas."


---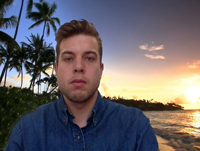 Christian Storm – Photo Editor, VICE
"When I see something I like, it's usually not one single kind of photography or another, but rather a person who takes risks, and is seemingly unaware of or doesn't care about the prevailing trends at any given moment. At portfolio reviews, I can tell photographers what ideas will be refreshing to people with positions like me, and what types of things to avoid. Photography is the best thing ever, and I love talking about it, so I'm really looking forward to the review."
---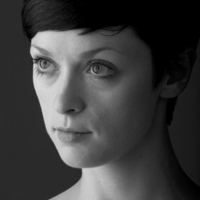 Sarah Maltais – Agent, Levine / Leavitt
"I worked directly with photographers for many years before I became an agent. Although I have a background in commercial, still life and fashion work, I have a real passion for editorial, portraits, and conceptual photography. I enjoy talking about retouching, lighting and the technical side of execution as much as I like talking about marketing, creating relationships, getting work, building teams for productions and growing a business. I love talking with photographers about how to manage and grow their career while simultaneously developing a deeper connection with their own personal body of work."
---

Sasha Wolf of Sasha Wolf Gallery on the merits of the powerHouse Portfolio Review:
"I think all reputable portfolio reviews provide excellent venues to show work. I know many gallery owners, including myself, who have met artists at reviews who they have then ended up representing."
—Sasha
---

Michael Foley of FOLEYgallery on the merits of our portfolio review:
"Like The Exhibition Lab, I feel that the review supports a community and provides an opportunity to have the professional community get in touch with great talent in an appropriate setting. Otherwise, we need to deal with filtering hundreds of requests to view work on our own and that becomes tedious, in fact it becomes impossible. You really provide a service of sorts for both sides of the table."
—Michael
---

Why does Leah Hamilton, Creative Art Producer and Project Manager for SPIKE DDB participate in our Portfolio Review?
"I'm a photographer as well as a professional art buyer and connector. When I first heard of the powerHouse Portfolio Review I was tempted to come with my own work just to get some feedback, then I decided that my professional position would be of more service. I walked past one year and saw what was going on and decided to make it my business to get involved in such a wonderful outreach. Being able to lend advice, listen to creative concerns that the photographers have, share information and open the gateway to support in my industry is the pleasure that keeps me coming back. As well as seeing some interesting work and meeting and being a part a dynamic cast of reviewers."
—Leah
---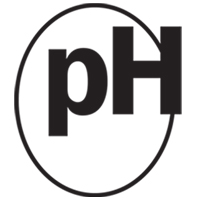 Why does powerHouse Books VP Wes Del Val participate in the pH Portfolio Review?
"I enjoy seeing projects people are working on and love finding diamonds in the rough for us, powerHouse, to publish."
—Wes
---
Past Attendees
Nancy Eklund Later, Senior Acquisitions Editor, Princeton Architectural Press: "I met Stan Gaz at the 2005 powerHouse review. He was the first photographer whose work I viewed at the first portfolio review I had ever attended. He put this huge portfolio down in front of me, opened it up, and without saying a word started flipping the images. I was completely dumbfounded, as I had feared, only in a good way.
The book project was an easy sell to the editorial board at Princeton Architectural Press. The book will publish in March 2009, to coincide with a show at ClampArt. Stan has been a pleasure to work with, and I am really grateful for your having put us together. I'll always remember my 'first' with incredible fondness, and look forward to seeing more great work at this year's review."

Kent Rogowski, author of Bears (powerHouse Books, 2007): "My first solo show in New York was a direct result of the powerHouse Portfolio Review. Don't miss this rare opportunity to personally meet with and show your work to a wide variety of industry professionals. You will get feedback and make connections that you can't get anywhere else."

Barry Batinkoff: "My experience was invaluable! Thought-provoking insight for both creative and marketing processes."

Santiago Studio: "The powerHouse Portfolio Review is most beneficial to photographers who want to create momentum for their work and work in progress. The critics are passionate about photography; it's a great environment to be in."

Leigh Van Duzer: "powerHouse did a great job of organizing the event to make sure it ran very smoothly. They even matched me up with reviewers that were more perfect for me than I even think that they knew." See Leigh Van Duzer Photography blog for more.

Ron Diorio: "I don't think my time at the powerHouse Portfolio Review in 2006 could have gone any better. It introduced me to two reviewers who changed the direction of my fledgling career: Paula Gillen and Peter Hay Halpert. Paula's advice to 'stop shooting and start editing' led me to a better understanding of my body of work. Peter was interested enough in my work to stay in touch after the review and this year gave me my first solo show at his gallery in Chelsea."